AZ Auto Theft Authority kicks off campaign to end vehicle crimes during holidays
Jason Barry
Posted 16 hrs ago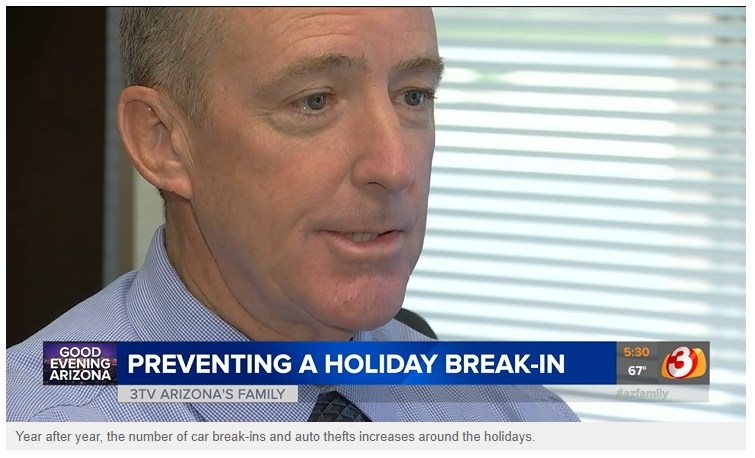 GLENDALE, AZ (3TV/CBS 5) -- Car thieves are on the prowl this time of year, preying on unsuspecting holiday shoppers. Edy Sanchez of Glendale, recently had his car broken into in his gated community.
"Yes, I get upset because I work really hard for my stuff, and for somebody else to take it away from me, I don't think it's fair," said Sanchez. Vehicle crime is a serious problem across the Valley and it may get worse.
Year after year, the number of car break-ins and auto thefts increases around the holidays. James McGuffin is the executive director of the Arizona Auto Theft Authority. He said that one of the reasons they see a spike in incidents is because drivers aren't taking enough precautions.
https://www.azfamily.com/video/how-car-thieves-are-targeting-you-this-holiday-season/video_053454c5-1883-52b6-a97a-9c1f9d8f0e34.html